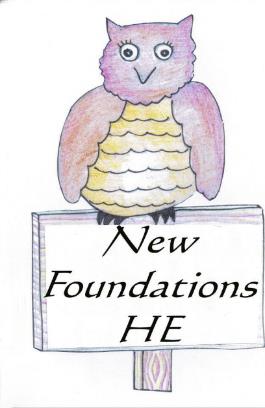 Cardiff

New Foundations Home Education


Our group meets at Cathays Community

Centre on Fridays from 11am to 3pm

with over 200 members there are always

children of all ages to play and learn

with. NFHE is a registered charity.

For more details go to

www.newfoundationshe.com or contact

newfoundationshe@virginmedia.com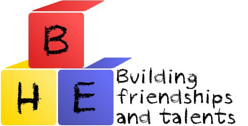 Zone 7 home education group
Zone 7 meet every Friday between 11am and 4pm in Neath. The group is a registered charity offering social and educational opportunities to families across South Wales.
Creative Learning and Support
an independent home education support and social group for families that are involved in, or hoping to commence, education at home based near Bangor North Wales.
Wrexham and Surrounds Home Education (WASHE), Activities around Wrexham area.http://washe.co.uk/
New Leaf HE Group (Newtown), Occasional meetings for varied activities, all ages.siouxcatsy@yahoo.co.uk
Camarthen HE Group, Regular meetings in Johnstown, Carmarthen,
caroline.milburn@yahoo.com
North Carmarthen HE Group, meetings for friendship &
play.http://groups.yahoo.com/group/ncarmarthenhomeed
Froncysyllte HE group, Fortnightly group meets 10-4pm. Social play and chat.vivodsam@gmail.com
Flintshire Home Education, Regular meet ups, activities,
support.flintshirehomeeducation@yahoo.co.uk
New Foundations HE, Meets Cardiff, Mondays 10-3. All activities are
free. http://www.newfoundationshe.com, 02920216502,
newfoundationshe@virginmedia.com
Bridgend Home Education group, The group is free and families from across
South Wales are welcome. http://www.bridgendhomeeducators.org,
bridgendhomeed@aol.com
Newport Home Education Group, Group Rogerstone 1-4pm £4/family. Contact via the contact form on this site.

Langower HE Group, Weekly meetings. rowenna73@hotmail.com
Tregarth Creative Learning and Support, Regular meetings, free weekly newsletter of events via
email. http://www.creativelearningandsupport.co.uk,
Julie, 01286 678181, jdchapmanmaurice@aol.com
Monmouth Home Educators, Meets at Rockfield Community Centre.Roxy, 01989 768128, cdsnhf@googlemail.com
Shiny Happy Children, Regular meetings in Llanfyllin and surrounding
areas.Katie, llanfyllinHE@gmail.com
Cardiganshire Millenium hall 01558 685521 mia8thesun@yahoo.com
Our group meets at the millenium hall in Cellan, near Lampeter, every Tuesday from 12 to 5. It is a social group with occasional activities. Contact us for moreinformation, directions etc
Usk Home Education Meeting





| | |
| --- | --- |
| | monthly on a Thursday, a chance to meet other HEOrs in the area, for fun and games and cups of tea. Climbing wall, soft mats, table tennis tables, crafts, lots of outdoor space. |